Connect with your social network account
Posts: 1
Joined: March 15th, 2016, 7:37 am
I see the crew died on Counter Strike Source. Do you guys still play Insurgency?
word count: 15
---
Council Advisor

Posts: 2417
Joined: November 2nd, 2008, 8:26 am
Steam Profile: ongurth
Location: doing fun and exciting things, such as praying, writing, shooting, or Krav Maga
Contact:
I do! But it's died down a bit around here.
word count: 11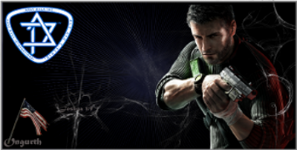 ---
Posts: 5862
Joined: November 3rd, 2008, 4:00 am
Steam Profile: AttolloDeus
CS:S, CS:GO, and Insurgency are all shooters that a good number of people have. However, it falls into that category of not reaching critical mass. It doesn't have enough people to get a regular group going, and the people that have it don't want to play unless there is a regular group. Chicken and egg
That said, if people want to jump in one of these games then we can definitely get behind that. I know there are Insurgency players, and the other night when we started spinning up Counter-Strike the friends lists started popping up and we had a dozen people, including randoms joining us!
There is hope, but it needs a couple of solid people to keep a regular driving force
word count: 128
---
I have it, but it's too hard. I die too quickly. It has a "too real" sense to be a good game for me. CS has the perfect balance i think.

Rec
word count: 33
---
CC Member

Posts: 449
Joined: November 23rd, 2009, 12:36 pm
Steam Profile: STEAM_1:1:15648643
Origin Profile: CCMaverick
Battle.net Profile: Maverick#12160
Formerly Known As: AppleJacks
Location: Rogers, AR
Add me on steam. I will play some co-op!
word count: 10
---
Users browsing this forum: No registered users and 1 guest