Connect with your social network account
RED ALERT!
We all knew it was coming. The Thargoids have slowly been creeping their way towards our home, leaving nothing but desolation in their path. This week, stations in 49 and 64 Arietis have fallen, putting these attacks just a few lightyears outside the bubble!
We must rally our defenses, and evacuate the outer edges of human space. This is not a drill, repeat, this is not a drill!
word count: 70
---
Council Advisor

Posts: 2419
Joined: November 2nd, 2008, 8:26 am
Steam Profile: ongurth
Location: doing fun and exciting things, such as praying, writing, shooting, or Krav Maga
Contact:
Is it bad that I let this siren play through my speakers at work for all 3 minutes today?
word count: 19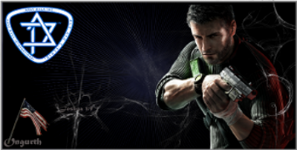 ---
Users browsing this forum: No registered users and 1 guest