Connect with your social network account
Council Member

Posts: 758
Joined: July 11th, 2015, 1:21 pm
Steam Profile: †<CC><Ffootballl
Battle.net Profile: Ffootballl#1764
Location: Somewhere
A small patch was released today:
https://www.rocketleague.com/news/patch-notes-v1-39/
PATCH NOTES V1.39
CHANGES AND UPDATES
General
Improved performance when High Quality Shaders are disabled on the following maps:
Aquadome, Core 707, Starbase ARC and Urban Central
Improved CPU performance in online play when receiving physics corrections from the game server
The in-game PsyNet Party invite window now sorts friends alphabetically.
New server region added in South Africa (SAF)
New server region hosted in Singapore (ASM)
ASC servers are now hosted in Taiwan
Added more servers in Japan
Audio
Revised certain sounds (Impacts, Wheel Effects, Car Jumping/Dodging) for local vs. non-local players to improve clarity and readability.
BUG FIXES
General
The Playlists / Find Match UI should load much more quickly than before
Competitive Leaver Penalties are no longer applied to players who quit after someone else has already left a competitive match
Replays from Urban Central that were captured before the Autumn Update will no longer cause the game to crash
Duplicate boost pads on Champion's Field are no longer visible when using certain video settings
Fixed an issue with motion blur on Core 707 on all platforms
Xbox
Fixed an issue that caused framerate stuttering/hitching to occur and worsen over time (with V-Sync off)
Fixed multiple crashes on Xbox
PS4
Fixed a rendering issue that could rarely cause corrupted textures on PS4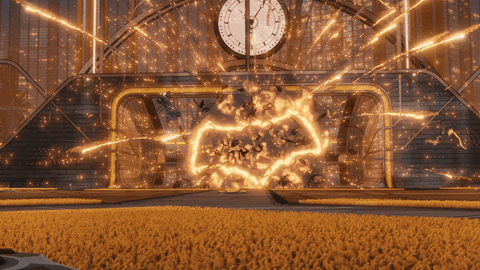 NEW CONTENT
Goal Explosions
'Batmobile' Goal Explosion has been added to the 'Batmobile' Premium DLC.
Current owners: The new Goal Explosion will be added automatically to your Garage
Community Flags
'NVIDIA GeForce' Community Flag has been updated and renamed 'NVIDIA'
'NVIDIA SHIELD' Community Flag has been added
'The Game Awards' Community Flag has been updated
word count: 290
---
Users browsing this forum: No registered users and 2 guests