Connect with your social network account
Council Advisor

Posts: 2416
Joined: November 2nd, 2008, 8:26 am
Steam Profile: ongurth
Location: doing fun and exciting things, such as praying, writing, shooting, or Krav Maga
Contact:
People leading Bible studies with high fevers is how heresy's get started, so unfortunately, no Bible study tonight. (It was going to be a really cool study too about the Ark's arrival at Jerusalem).

No Bible study next week either, as it is Thanksgiving.

Dec. 4th is when we are planning to return to the regularly scheduled program. Be there.
word count: 62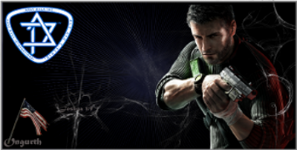 ---
Users browsing this forum: No registered users and 1 guest