Connect with your social network account
Council Advisor

Posts: 2419
Joined: November 2nd, 2008, 8:26 am
Steam Profile: ongurth
Location: doing fun and exciting things, such as praying, writing, shooting, or Krav Maga
Contact:
Tradiiiiiiiiiiiiiiiiiiiiiiiiiiiiiiitiiiiiiiiiiiiiiiiiiiooooooooooooooon.

Tradition.

Is it good or bad to have traditions? Be ready to give an answer and support it with text. What are some of the dangers and benefits of traditions? If some are good and some are bad, how do we determine which are which?

This will be a very informal study; really more of a dialogue (#emergentchurch) than anything else this week. Next week, we'll pick up the next study series (go vote for that now), but this week we'll be super chill. I'll give an intro story to set the context, and then I'll open it up to you guys to discuss what you think.
word count: 112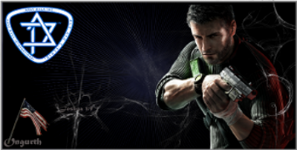 ---
Posts: 1
Joined: May 20th, 2015, 7:34 am
It depends on the tradition I suppose. I don't think it can be bad in of itself; since even going to church is a traditional Christian practice if you think about it. But it is bad if it is contrary to sound Christian teaching. Jesus himself reprimanded the Pharisees for holding traditions that undermined the word of God. I think Mark 7 is a good answer to this question in general. In it we see Jesus held scripture as a higher authority, to which our tradition must be subjugated.
Mark 7:5-13
"So the Pharisees and teachers of the law asked Jesus, "Why don't your disciples live according to the tradition of the elders instead of eating their food with defiled hands?"
6 He replied, "Isaiah was right when he prophesied about you hypocrites; as it is written:
"'These people honor me with their lips,
but their hearts are far from me.
7
They worship me in vain;
their teachings are merely human rules.'
8 You have let go of the commands of God and are holding on to human traditions."
9 And he continued, "You have a fine way of setting aside the commands of God in order to observe your own traditions! 10 For Moses said, 'Honor your father and mother,' and, 'Anyone who curses their father or mother is to be put to death.' 11 But you say that if anyone declares that what might have been used to help their father or mother is Corban (that is, devoted to God)— 12 then you no longer let them do anything for their father or mother. 13 Thus you nullify the word of God by your tradition that you have handed down. And you do many things like that."
word count: 294
---
CC Member

Posts: 2227
Joined: March 9th, 2015, 9:25 pm
Steam Profile: MikeFed
Origin Profile: MichaelFedorai
UPlay Player: MichaelFedora
Battle.net Profile: MikeFed#1151
Location: East Coast, USA
Something I think we'll discuss in TS rather than the forums, but a good point nonetheless Cupid
Can't wait!
word count: 21
[quote="Arca Jeth (SW Legends)"]"The enemy has found me, Ulic, but the enemy knows only darkness. I know something that enemy does not… I know the Light."[/quote]
---
Council Member

Posts: 601
Joined: August 15th, 2014, 10:37 pm
Steam Profile: ChronicleStone
Battle.net Profile: WingedScribe#1340
Location: Roanoke, VA
I feel a great disturbance in the Force...as if a Bible Study leader chose a fun topic for discussion, then revealed that it was just so he could be play devil's advocate...

Seriously, though, I'm looking forward to this. There's a lot to consider, but I think there is a right answer to the question of tradition.
word count: 61
"But that's a house!" ~ Michael Fedora
"Always good to have a plant." ~ Ongurth
---
CC Member

Posts: 2175
Joined: March 18th, 2013, 8:29 am
Steam Profile: Aaronander
Origin Profile: Aaronanders
Battle.net Profile: Aaronander
Location: Euless, Texas
#emergentchurch had me rolling.
word count: 4
---
Council Member

Posts: 588
Joined: January 9th, 2015, 4:22 pm
Steam Profile: ShaddaShk
Location: TX, USA
Contact:
Awww, totally missed this one. Woulda been fun to listen.
word count: 10
"We've just put a hit on the man that just got married." ~Winged
"Get a Sunder and run people over. That always makes you happy." ~Kes
---
Council Member

Posts: 601
Joined: August 15th, 2014, 10:37 pm
Steam Profile: ChronicleStone
Battle.net Profile: WingedScribe#1340
Location: Roanoke, VA
Had some really great discussion. The guys were thinking and had some great points. Gidget would be proud.

Oh, and apparently Ongurth's indoctrination of us is so complete that we can cover the entirety of his notes without even having to see them. #brainwashed
word count: 45
"But that's a house!" ~ Michael Fedora
"Always good to have a plant." ~ Ongurth
---
Users browsing this forum: No registered users and 1 guest