CC Member

Posts: 5
Joined: August 24th, 2015, 8:24 am
Hey what is this weeks topic ? I am new here and would like to be on track with what you all are focused on .
word count: 24
---
ACC Member

Posts: 462
Joined: August 22nd, 2012, 3:25 pm
Steam Profile: iamrobzor
Battle.net Profile: IAmRobzor
We're currently in the middle of a series in Genesis. When I get busy I'll have the rest of what is missing uploaded. When I get home I will find you the link to the channel.
word count: 38
---
Council Member

Posts: 588
Joined: January 9th, 2015, 4:22 pm
Steam Profile: ShaddaShk
Location: TX, USA
Contact:
word count: 22
"We've just put a hit on the man that just got married." ~Winged
"Get a Sunder and run people over. That always makes you happy." ~Kes
---
Council Advisor

Posts: 2419
Joined: November 2nd, 2008, 8:26 am
Steam Profile: ongurth
Location: doing fun and exciting things, such as praying, writing, shooting, or Krav Maga
Contact:
10 and 11!
Bonus week!
Tomorrow night.
word count: 7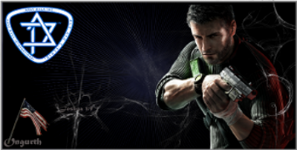 ---
Council Member

Posts: 602
Joined: August 15th, 2014, 10:37 pm
Steam Profile: ChronicleStone
Battle.net Profile: WingedScribe#1340
Location: Roanoke, VA
Because Ongurth has the skill to fit two chapters into one week. It is an ability acquired over many years of training. I envy you, my friend.
word count: 27
"But that's a house!" ~ Michael Fedora
"Always good to have a plant." ~ Ongurth
---
Overwatch Division Leader

Posts: 457
Joined: January 23rd, 2012, 8:38 pm
Formerly Known As: applesausage
Location: WA
word count: 30

--------------------------------- Love God, Love Others ---------------------------------
---
ACC Member

Posts: 462
Joined: August 22nd, 2012, 3:25 pm
Steam Profile: iamrobzor
Battle.net Profile: IAmRobzor
---
Users browsing this forum: No registered users and 3 guests