Connect with your social network account
CC Member

Posts: 2227
Joined: March 9th, 2015, 9:25 pm
Steam Profile: MikeFed
Origin Profile: MichaelFedorai
UPlay Player: MichaelFedora
Battle.net Profile: MikeFed#1151
Location: East Coast, USA
Michael Fedora
has ended his term of Bible Study Leader, as the topic of Isaac has finished!
Scribe
will begin with the story of Jacob, running until April (most likely), where Ongurth will pick up again!
Thank you for allowing me to lead you guys, it has been an honor and an awesome experience! I loved every minute of it, and can't wait to do it again (with more discussions
)
If you want to look at any of my notes, you can do so here;
https://drive.google.com/open?id=0B79ko ... kp5ZFBiaXc
(they are in no way perfect, and they get better as time progresses (usually))
Enjoy, and have a fun time with Scribe (and hebrewwww yayyy)!
word count: 119
[quote="Arca Jeth (SW Legends)"]"The enemy has found me, Ulic, but the enemy knows only darkness. I know something that enemy does not… I know the Light."[/quote]
---
Council Member

Posts: 588
Joined: January 9th, 2015, 4:22 pm
Steam Profile: ShaddaShk
Location: TX, USA
Contact:
Thank you for doing the study and putting up with all our hassling.
word count: 13
"We've just put a hit on the man that just got married." ~Winged
"Get a Sunder and run people over. That always makes you happy." ~Kes
---
Council Advisor

Posts: 2419
Joined: November 2nd, 2008, 8:26 am
Steam Profile: ongurth
Location: doing fun and exciting things, such as praying, writing, shooting, or Krav Maga
Contact:
Thanks, Michael!
word count: 2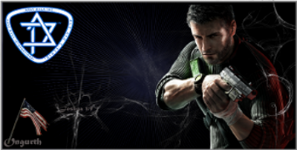 ---
Posts: 31
Joined: December 24th, 2010, 11:51 am
Steam Profile: corin711
Battle.net Profile: Corin711#1309
Location: La Junta Co.
Great job with the Bible study. Although I only attended last nights, I was very glad I did. I especially liked the jokes thrown in and the discussions we had.
word count: 30
"For a man's ways are before the eyes of the Lord, and he ponders[f] all his paths." Proverbs 5:21
---
Users browsing this forum: No registered users and 1 guest