Connect with your social network account
Council Member

Posts: 601
Joined: August 15th, 2014, 10:37 pm
Steam Profile: ChronicleStone
Battle.net Profile: WingedScribe#1340
Location: Roanoke, VA
Hey guys. I'm sorry for the late posting, but tonight's Bible study is going to be CANCELLED this week (on account of a really stubborn and mean headache). I still encourage you guys to get together and at least take requests and pray. Your tongues get the week off, and we'll try again next week with Genesis 36. Have a great night.
word count: 65
"But that's a house!" ~ Michael Fedora
"Always good to have a plant." ~ Ongurth
---
Council Advisor

Posts: 2419
Joined: November 2nd, 2008, 8:26 am
Steam Profile: ongurth
Location: doing fun and exciting things, such as praying, writing, shooting, or Krav Maga
Contact:
I'll be there to coordinate prayer. Hang in there, Winged. We'll pray for you!
word count: 16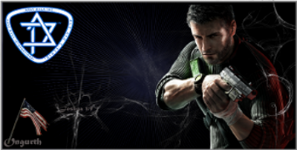 ---
Council Member

Posts: 588
Joined: January 9th, 2015, 4:22 pm
Steam Profile: ShaddaShk
Location: TX, USA
Contact:
:/ Not Fun. You have my sympathies Scribe. Get better, we'll... try not to leave a mess in the study room
word count: 21
"We've just put a hit on the man that just got married." ~Winged
"Get a Sunder and run people over. That always makes you happy." ~Kes
---
CC Member

Posts: 118
Joined: April 4th, 2016, 12:36 pm
Steam Profile: Zidane
Battle.net Profile: Zidane
Contact:
I hope you get better Winged.
I wish you well.
word count: 10
---
Overwatch Division Leader

Posts: 454
Joined: January 23rd, 2012, 8:38 pm
Formerly Known As: applesausage
Location: WA
Praying
word count: 1

--------------------------------- Love God, Love Others ---------------------------------
---
CC Member

Posts: 2227
Joined: March 9th, 2015, 9:25 pm
Steam Profile: MikeFed
Origin Profile: MichaelFedorai
UPlay Player: MichaelFedora
Battle.net Profile: MikeFed#1151
Location: East Coast, USA
Will pray here as well. Take care <3
word count: 8
[quote="Arca Jeth (SW Legends)"]"The enemy has found me, Ulic, but the enemy knows only darkness. I know something that enemy does not… I know the Light."[/quote]
---
Users browsing this forum: No registered users and 1 guest