Connect with your social network account
Posts: 5862
Joined: November 3rd, 2008, 4:00 am
Steam Profile: AttolloDeus
I know there was talk about tutorials, but I have a couple of initial questions as I start getting into streaming more. Maybe I'm weird and just don't understand some of the core details.
How long do Twitch broadcasts hang around after they are recorded?
What is the purpose of "highlighting" streams? I assume it makes a small clip permanent, but do those clips stick around like a Youtube video that can be watched later? (Is there anything I need to know about highlighting or is it even worth the time?
I occasionally watch a few pro gamers for Rocket League, Heroes of the Storm, and a couple of other games. They upload a very small portion of their Twitch streaming to Youtube, but I have heard of other people who link their Twitch and Youtube so one goes to the other. Like in social media, is there such a thing as cluttering, or posting too much to a Youtube channel?
Is a webcam that important when streaming? I have a terribly ugly face and I don't want to scare people away.
In order to be a successful streamer, do I have to use stupid words like "Kappa"? (Translation: What do all those Twitch emoticons and shortcut text codes mean, and are they useful?)
word count: 217
---
Let's see...
1) Videos on Demand or VOD, are saved streams. Typical streams for a regular user stay around for 2 weeks (14 days).
If you are a turbo user, (which CC isn't, it's a pay thing), then they stick around 60 days.
Highlights last INDEFINITELY.
2) I don't really know the pro use of highlights, but I imagine it's a really easy way to show off your streams...I played and streamed Need For Speed for like a couple of hours once, but the best highlight was only about 30 seconds long. It was one of those perfect video moments that would make anybody proud. I assume that's what highlighting is for, and again...Use it as an ad for the channel, if nothing else.
Here's my highlight: (It's very short, watch it! Yes, you!)
A short article on highlights had this to say:
Why Should I Make Highlights?

Highlights are quick preview of your channel.

Let's say someone finds your channel when you are offline. To learn more about your channel, they will read your panels and watch some of your content. If you have many videos that are hours long, where should they start? They will pick a recording randomly, click somewhere in the middle, then watch for a few minutes.

Alternatively, if you have highlights made,

you decide what people watch

. You pick your

best moments

and put them on display. Lots of short, targeted videos are a great start for someone new to your channel. No picking through hours of video!

Also, when you highlight regularly, your followers can see what they have missed. Seeing highlights from you will remind them to stop by your channel more often!

Your highlights show up in Twitch's search directory. You can also export your highlights to YouTube, giving your channel even more exposure!
(Emphasis, bold, underline by me.)
3) We don't 'link' our Youtube per se, I check the Twitch, and when I see a recent stream has been recorded, I export it to Youtube myself, and login, and place it in the Twitch Streams Playlist on our youtube. We might eventually decide we have too many BUT...The good thing about our youtube is it is VERIFIED, meaning we're one step short of partner level pretty much, we don't have a 15 minute limit on videos (we have some 2 hour streams on there), and we can upload very large files in 1080p. So, I've just been exporting to YouTube because I CAN. (And we have subscribers who are notified every time a new video goes up.) Too much on the channel? One day someone may tell me so, but no complaints about that yet, because videos are very well organized there so far.
4) A webcam is NOT important. I figured out a way to use my DSLR as a 1080p webcam, but it is potentially damaging to the camera, not to mention, most of my streaming is at night in the dark, so...However, I was at a thrift store today and bought a really old Logitech chat webcam for (I kid you not) $1.50 (tax included), so I might actually show my ugly face from time to time now...we'll see. I would much rather hear a streamer commentating than actually see them, both is cool, but not necessary.
5) I can't answer this question. I stream, so I'm a streamer. Successful ones all do different things, according to Elvis, if you can engage people and share your excitement and passion with them, you'll do well. Seems common sense, using the lingo? Personally I'd stay away from that just because I'm a nonconformist anyway. lol I could care less about emoticons and pay more attention to production value, putting some actual time into your graphics and layout, etc. Samuraid lately puts the header graphic from CCGaming top left while he plays HotS or LoL or whatever that game is...and it works, it's minimal, but it looks nice sitting there.
There will be a CC Standard "Look" once everything gets squared away, and I've already made a post about one thing I'd like people to use in their streams. See:
This Thread
Beyond that though...the more different our overlays and styles, the more chance of pulling in wildly different viewers. I do ask that every streamer, whether you webcam, use a mic, or simply stream single-player speed runs...Promote the website, the facebook, etc. We want people to come join our community! Get to know us! Get to know God!
Thanks for the questions, AD...I'm sure a few other people will probably chime in also...
word count: 799
If serving is below you, leadership is beyond you. - Anonymous
Coram Deo, Soli Deo Gloria
---
CC Member

Posts: 1471
Joined: June 16th, 2013, 10:44 pm
Steam Profile: STEAM_0:1:24936882
Location: Somewhere, U.S.A.
LOL! Neo, when I clicked on your blue link to "This Thread" it stated... "You are not authorised to read this forum." And the word authorized is spelled wrong LOL!
word count: 30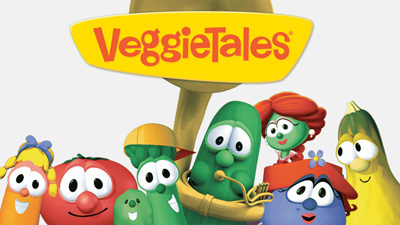 If God is for us, then who can stand against us?
---
Ah, sorry. That thread is in the CC Twitch Members Only Section! I didn't even think about that!

I believe that is the British spelling of the word. They're weird over there.
word count: 34
If serving is below you, leadership is beyond you. - Anonymous
Coram Deo, Soli Deo Gloria
---
Users browsing this forum: No registered users and 1 guest