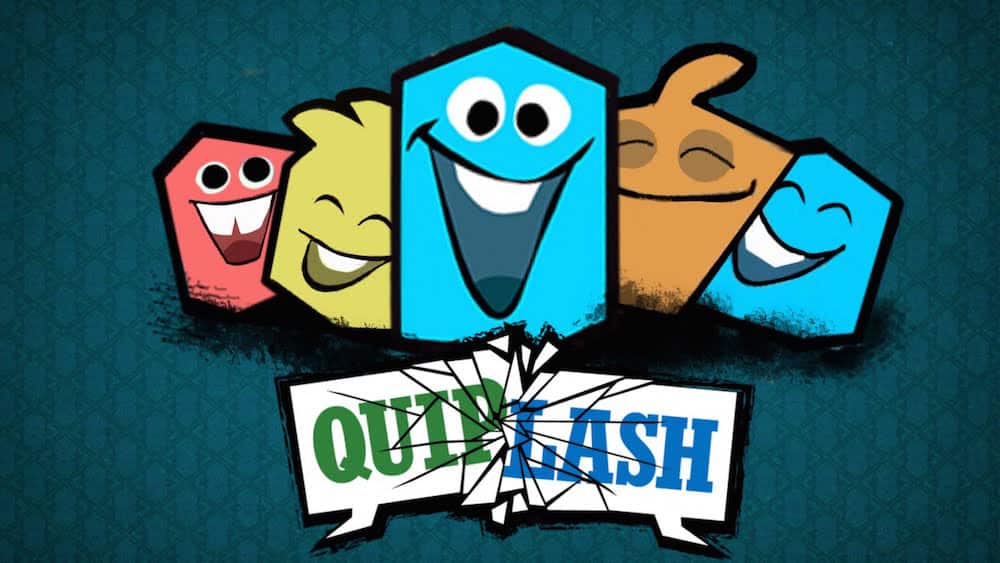 Think you've got a sharp mind? A quick wit? An uncompromising commitment to making others laugh? Well, here's your opportunity to show off your inner comedian!
Quiplash
is a game of up to 8 players that will challenge each person's ability to think on the fly while coming up with the most hilarious answers that they can conjure to the game's ridiculous questions! The Doctor, Slick Al, Cory, and I had a blast with this tonight, and it only gets crazier, more fun, and more memorable the more people there are! And if there's more than 8 people, then that's no problem! Quiplash is able to actively host an audience that can provide their own votes to the answers they deem the best! And the best part of all is, it's absolutely
FREE

!
All you need is someone to host the game (and that's me). Interested? Lemme know! Might be worth making this into a regular (or semi-regular) game night.
And may the funniest win!