word count: 0
---
CC Member

Posts: 426
Joined: May 30th, 2011, 11:34 am
Steam Profile: 76561198030906125
Location: Pennsylvania
Contact:
my pockets:
and what I carry in my backpack with school stuff:
word count: 12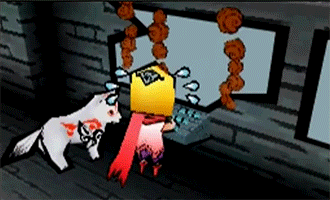 ---
Very nice
word count: 2
---
CC Member

Posts: 6580
Joined: November 18th, 2008, 1:12 pm
Steam Profile: STEAM_0:0:9248565
Location: ::1
Contact:
What brand is your flashlight Fisher?
word count: 6
---
Posts: 250
Joined: February 12th, 2012, 1:33 pm
Steam Profile: 11wesley
Location: Shiloh,GA
I spy a Leatherman
word count: 4
props to neo
http://media.tumblr.com/tumblr_ljjydmmnJI1qb3gkh.gif
---
shadowsbane wrote:What brand is your flashlight Fisher?
Black one is a Angel-Fire A-1, had it for about 3-4 years, use it every day at work, keep a few batteries in the charge at home, swap it out at the end of the day. Has a upgraded LED in it but I forget its rating, thinking 290 lumens on high and strode, has a low and med, with a sos mode.
Smaller silver is my pocket flashlight Maratac AAA Got it at countycomm.com, kids candy shop for the low budget EDCer.
word count: 95
---
11wesley wrote:I spy a Leatherman
Leatherman Wave, cant beat a leatherman.
Pretty much got one on me at all times.
Galco leather glock mag and flashlight holster works wonders for a quality holster, mag pouch is perfect size for the leatherman, and the flashlight is pretty much a standard surefire "size" light, get it with the paddle style and its easily removed or moved to accommodate your comfort and ease of access.
word count: 72
---
CC Member

Posts: 1949
Joined: January 1st, 2009, 4:05 am
Steam Profile: Quiten
Added a penny board to my EDC
word count: 7
http://www.youtube.com/user/XtraOrdinaryGamers
Thx StormFire
---
---
Council Member

Posts: 5630
Joined: May 19th, 2011, 7:50 pm
Steam Profile: joshfitz08
Location: Appleton, WI
Pretty sure they are just like the old banana style skateboards. Maybe a bit smaller.
word count: 15
---
Users browsing this forum: No registered users and 2 guests