Connect with your social network account
Posts: 2
Joined: December 13th, 2017, 11:35 pm
Origin Profile: Silenced24
Battle.net Profile: Rawk#1784
Hiya's!
Well to jump right into it my name is James. I don't have a real consistent gamertag/handle but I've gone mostly by Silenced(24) or Rawk. I honestly just prefer James for those who know me. I have a true passion for Jesus and strive to improve my walk and become closer with Him everyday. I am married with two kids. Live in the panhandle of Florida and work as the Network/PC Tech of the School District I live in.
I play mostly WoW right now but fool around in Hearthstone and a variety of other games. I own a PS4 which I have not touched much lately. Silenced24 if you want to add me there. Most of my friends are on console but none really on PC. I really want a group of friends on PC too so I googled "christian pc gaming clans" and found you guys!
Don't be shy to talk in TS and I am open for pretty much any type of convo! See you all in game!
word count: 179
---
Council Advisor

Posts: 3984
Joined: February 2nd, 2005, 7:00 am
Hello and Welcome!!
Glad you found us. There are many playing those games you mentioned. Shouldn't be hard to find something/someone to play something with..

See you later!!
word count: 30
---
Welcome! Pull up a chair and sit with us a while!
word count: 11
If serving is below you, leadership is beyond you. - Anonymous
Coram Deo, Soli Deo Gloria
---
Ark: SE Division Leader

Posts: 1256
Joined: September 11th, 2016, 9:25 am
Steam Profile: †<CC>< Grizz Gallant
Origin Profile: GrizzGallant
Battle.net Profile: GrizzGallant#1761
Location: The darkness behind you.
Hello and welcome.
word count: 3
---
CC Member

Posts: 1471
Joined: June 16th, 2013, 10:44 pm
Steam Profile: STEAM_0:1:24936882
Location: Somewhere, U.S.A.
Welcome!
word count: 1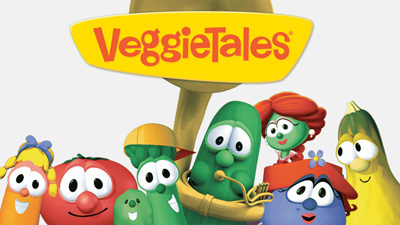 If God is for us, then who can stand against us?
---
CC Member

Posts: 945
Joined: June 22nd, 2017, 9:27 pm
Steam Profile: DynamiteTiger
Origin Profile: DynamiteTiger
UPlay Player: DynamiteTiger
Location: Edmonton, AB, CA
Contact:
Welcome to CCG!
word count: 3
---
Users browsing this forum: No registered users and 2 guests