Connect with your social network account
CC Member

Posts: 8
Joined: February 25th, 2018, 9:27 pm
Origin Profile: RosewoodIE
Battle.net Profile: MrBear#11884
Hello!

My name is Daniel (MrBear). I am a 24 year old married man. My wife and I are looking for a new place to be a part of, and mold into. We are both in school and work full time. I just joined the teamspeak, and I would love to get to some some people!

We play HoTS, Overwatch, Diablo, StarCraft, and several others.

Hope to become a part of this community!
word count: 73
---
Welcome! It was nice to talk to you both in Hangout.
word count: 11
---
Council Member

Posts: 588
Joined: January 9th, 2015, 4:22 pm
Steam Profile: ShaddaShk
Location: TX, USA
Contact:
Starcraft!!!!!! I play! Okay, so I don't play ladders and I'm a little rusty on competition if that's what you do. But Co-op and vsAI is my thing. My play schedule varies, I can go from 4-5 a week to once biweekly, kinda depends what's going on in Life and if I'm playing another game.
word count: 62
"We've just put a hit on the man that just got married." ~Winged
"Get a Sunder and run people over. That always makes you happy." ~Kes
---
CC Member

Posts: 8
Joined: February 25th, 2018, 9:27 pm
Origin Profile: RosewoodIE
Battle.net Profile: MrBear#11884
Starcraft sounds awesome! I stay away from competition myself since it stresses me out a little. The highest I ever got was top gold tier.

But coop and AI can't be beat! Do you know if anyone plays CIV? I've been wanted to play with other people on CIV for years now!
word count: 54
---
Council Member

Posts: 601
Joined: August 15th, 2014, 10:37 pm
Steam Profile: ChronicleStone
Battle.net Profile: WingedScribe#1340
Location: Roanoke, VA
Civ, huh? Well, lucky you. There are quite a number of CC members that play Civ (primarily Civ V, since it's still the standard). I've personally been testing out the Future Worlds mod that's been showcased on the AI-only Civ Battle Royale, and it's pretty interesting.

But that aside, I think you'll find that we've got a strong presence of Civ players here. You shouldn't have too much trouble finding someone to play along with you =)

Welcome to CC!
word count: 87
"But that's a house!" ~ Michael Fedora
"Always good to have a plant." ~ Ongurth
---
Council Advisor

Posts: 3011
Joined: November 19th, 2014, 11:27 pm
Steam Profile: ccGingerAvenger
Origin Profile: ccGingerAvenger
Battle.net Profile: GingerAvenge#1819
Location: Georgia
Contact:
Welcome! Look forward to playing with y'all! I Ark and Overwatch with the occasional Starbounding. ;)
word count: 16
---
Ark: SE Division Leader

Posts: 1256
Joined: September 11th, 2016, 9:25 am
Steam Profile: †<CC>< Grizz Gallant
Origin Profile: GrizzGallant
Battle.net Profile: GrizzGallant#1761
Location: The darkness behind you.
Hello and welcome.
word count: 3
---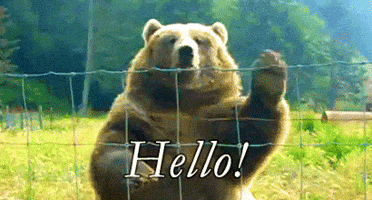 word count: 0
---
Moderator

Posts: 578
Joined: December 1st, 2014, 10:47 pm
Steam Profile: Cal-Hobbes
Battle.net Profile: CalHobbes#1941
Location: Miami, FL
Welcome Señor Oso,
I hope you bear with us. We like puns here; but bearly any of us make good ones.
Hope you enjoy your time here
word count: 28
---
CC Member

Posts: 711
Joined: November 2nd, 2008, 1:30 pm
Location: NC
Welcome, Mr. Bear! Had a great time in pubg last night, seeya around!
word count: 13
---
Users browsing this forum: No registered users and 2 guests