Connect with your social network account
CC Member

Posts: 1041
Joined: July 27th, 2010, 11:39 pm
Steam Profile: brightorangemango
Location: Ponyville, Equestria
You stopped fighting?
word count: 3
sig © BriGuy92
I <3 BACON!
---
CC Member

Posts: 1491
Joined: March 3rd, 2009, 6:06 am
Steam Profile: Disench4nted
Location: ATL - Home of the Braves!
O.O

Thats alot of happy.
word count: 5

---
CC Member

Posts: 501
Joined: March 26th, 2011, 5:18 pm
Steam Profile: STEAM_0:1:8519219
Formerly Known As: Dudeguy
Location: Idaho
YOU BET IT IS!
IT IS TIME FOR SPAM!
FINALLY!
word count: 10
---
Please rise for the spam national anthem:

Oh spaaaaaaaaam spam spam, of the great spaaaaaaam, your spaaaaaaam is spaaaaaaam to meeeeeeeee. What is spaaaaaam? Well spaaaaaam is spam! So spaaaaaaaaam and spaaaaaaaaaaam! Oh spaaaaaaaam, the most wonderful spam in the worrrrrld, because its spaaaaaaaam!

*thankyou*
word count: 45
---
CC Member

Posts: 501
Joined: March 26th, 2011, 5:18 pm
Steam Profile: STEAM_0:1:8519219
Formerly Known As: Dudeguy
Location: Idaho
OOOOHH! OOOOOOOOOOOOOHH! This is funny if you apply it to "Cupcakes":
word count: 11
---
CC Member

Posts: 1041
Joined: July 27th, 2010, 11:39 pm
Steam Profile: brightorangemango
Location: Ponyville, Equestria
Dude, no more. No more about that horrible story. Please.
But, excellent link in your sig. I knew what it was, but I couldn't resist clicking
word count: 27
sig © BriGuy92
I <3 BACON!
---
CC Member

Posts: 501
Joined: March 26th, 2011, 5:18 pm
Steam Profile: STEAM_0:1:8519219
Formerly Known As: Dudeguy
Location: Idaho
Don't say it's horrible. It's very well written (for it's purpose), just creepy. Extraordinarily creepy...
word count: 19
---
CC Member

Posts: 2064
Joined: January 2nd, 2009, 6:14 pm
Location: Very West Phoenix, Az
Thanks to Shadow and Gidget, Final Asgard and Kunkali, Neo, Ladyhawke and Wolfman.

There have been some great posts in this thread about men and women in thier roles in our families. And the song "Lead Me" is a perfect example of how families are screaming for help from the men in the house, church and community but most of them are absent. Not gone, just not where they should be.

MLP is not so much the real issue in this, but the fact that Satan has been using a subtle lie of harmlessness in hearts of men that things or ok to watch or get involved in.. is. If you spend time getting involved in something that even remotely puts men trying to "hook up" with each other and you see nothing wrong with enjoying just the show for the show then you are more than missing the boat on what the above mentioned members have been trying to tell you, and inherently where Satan wants this show to take people. He does not have to catch everyone in his net but will catch more than his fare share.

Society has been slipping into a deeper and deeper pit since the begining of our time here on Earth and this is nothing that surprises God's people. We all know that it isnt going to get better, it will get worse. Our place here as Christian men is to take command of what He has intrusted us with and keep it and His people safe.

Your place and your job is to be able to be so intimate with God that you can see past the subleness aound you and be able to put your foot down and say, "Not in my life and not for my family!" This obvioulsy does not just mean a tv show but in every area of your life. Be it cartoons, gaming, drinking a glass of wine, ect.. None of these are going to send you down a spiral and destroy your family but your attitude toward how you allow yourself to get involved in certain things will. Not might. Will.

I am not the perfect husband, nor the wordrs greatest dad and as a servant of God, as Paul would say "I concider myself to be the least among these" for the way that I have handled myself in the past with certain areas of my life, but that is where God sharpens me the most. It is in the times that I have had to become the most humble and see the areas of my life that need healing and impoving that I have grown the most.

I would urge you to take the time to step back from the things in your life that take your attention off of God and ask yourself if there are any areas of it that will hinder your walk or someone elses. Its time to clean out the spiritual closet and put back only the things that you can use to strengthen and lift up one another.

As for the Every Man's series. I would encourage all men and women to read these. There is more to catch for both men and women to help understand what God has intended for relationships and I seem to catch more from them as I need to refer back or re-read.

Mik3
word count: 567
Be the kind of man that puts his feet on the floor first thing in the morning and the devil says.. " Oh crap, he's up"
---
Posts: 1160
Joined: November 2nd, 2008, 5:28 am
Location: Stupid Orange County, CA
Contact: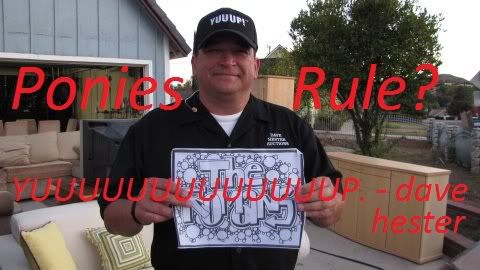 word count: 0
---
Posts: 1645
Joined: January 1st, 2009, 7:35 pm
Steam Profile: KustomElvis
Location: Tennessee
Imagine if people put in 23 pages of things that are ACTUALLY Important to talk about on this forum... Oh what a community this would be...
word count: 26
---
Users browsing this forum: No registered users and 3 guests