Council Member

Posts: 803
Joined: July 11th, 2015, 1:21 pm
---
I just took it so I can ban you.
word count: 9
---
Moderator

Posts: 92
Joined: March 4th, 2015, 9:40 pm
Steam Profile: The Doctor
Battle.net Profile: SilverDragon#1408
Location: Missouri
word count: 4
It's bigger on the inside.
---
Council Advisor

Posts: 3013
Joined: November 19th, 2014, 11:27 pm
Steam Profile: ccGingerAvenger
Origin Profile: ccGingerAvenger
Battle.net Profile: GingerAvenge#1819
Location: Georgia
Contact:
Woohoo!
word count: 1
---
Council Advisor

Posts: 2419
Joined: November 2nd, 2008, 8:26 am
Steam Profile: ongurth
Location: doing fun and exciting things, such as praying, writing, shooting, or Krav Maga
Contact:
We're sorry. ;)
word count: 3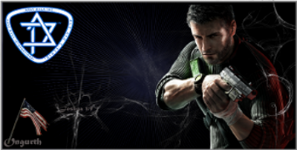 ---
yes but for WHO
pretty sure it's not me
word count: 10
---
Moderator

Posts: 1273
Joined: September 11th, 2016, 9:25 am
Steam Profile: †<CC>< Grizz Gallant
Origin Profile: GrizzGallant
Battle.net Profile: GrizzGallant#1761
Location: The darkness behind you.
So what color are the passes? Are they printed on quaility paper?
word count: 12
---
CC Member

Posts: 163
Joined: December 18th, 2016, 2:48 pm
Steam Profile: Jman
Location: Arkansas
Congratz!!!!!
word count: 1
---
---
Users browsing this forum: No registered users and 1 guest