Connect with your social network account
Posts: 5
Joined: January 30th, 2018, 7:16 pm
What does God mean to you, I mean what does the whole Christianity Faith mean to you ? Don't give what you think I want to hear your heart.
Last edited by
Corinthius_Prime
on February 1st, 2018, 8:53 pm, edited 2 times in total. word count: 29
---
Council Member

Posts: 601
Joined: August 15th, 2014, 10:37 pm
Steam Profile: ChronicleStone
Battle.net Profile: WingedScribe#1340
Location: Roanoke, VA
I'd be interested to hear you expand on that question, because I think you inadvertently made it a little vague...and potentially misleading. So, if I may, could I ask you to rephrase what you're really looking for in an answer?
word count: 43
"But that's a house!" ~ Michael Fedora
"Always good to have a plant." ~ Ongurth
---
I agree with Scribe. Your title asks if God is a priority and then your text asks to explain what the whole Christianity faith means to someone. It feels like your fishing for someone to answer in a certain way with the intention of pushing back against them.

In response to the question in your title: "Is God a priority?" I think the answer can be found in one's prayer life. I don't mean they have to be this flashy, wordy prayer that sits in deep thought for hours. I'm talking about faithfulness to a consistent prayer life in which they continually seek after God and His will for their life. That's a pretty basic answer and it could be expounded on more.
word count: 127
For the wages of sin is death, but the gift of God is eternal life in Christ Jesus our Lord.
- Romans 6:23 -
---
Posts: 5
Joined: January 30th, 2018, 7:16 pm
had to update the Title. I was making two different post but yeah its updated
word count: 15
---
Council Advisor

Posts: 2419
Joined: November 2nd, 2008, 8:26 am
Steam Profile: ongurth
Location: doing fun and exciting things, such as praying, writing, shooting, or Krav Maga
Contact:
Technically speaking, the Hebrew concept of heart is that of the will and is not separated from what he thinks. They didn't draw the same distinction between head/heart that we do in current American culture.
Plus, and this might be too objectionist of me, but who I think (feel?) God is is less important than who He actually is and who He says He is.
*grumbles about trick questions*
My objections to the question, probably give you an idea of where I am coming from. I do believe that God is the Ultimate Reality, but I also believe He is more than that. I believe He is personal, that He is the judge of right and wrong, that He loves us and wants us to be saved from our rebellion against Him, that He sent His Son to die for our sins, and that we can be restored to a relationship with Him through faith in His Son.
I believe that everything is under His sovereign control, and that He calls us to choose what is right and to love Him and others. I believe that He is good.
word count: 191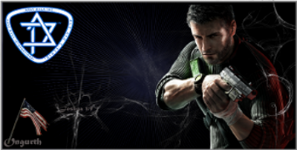 ---
Tough question to answer. Been a Christian 36 years - good times and tough times.
I think the theme over that time is that I talk to him about stuff every day - I don't believe there's any topic that isn't fair game.
That's gotten me through some very rough times with the sense that he knows. I think him knowing because he knows everything, and him knowing because I've disclosed everything I can think of, are 2 very different experiences.
I've tried to live as if he is actually real, even when I have doubts, and to live as if the Bible is true even when I don't understand or when it doesn't seem to match what's going on. A lot of my life has been living with the sense that "If God hadn't been on our side, we would have been overwhelmed by the flood".

To be honest, it's often frustrating. I wish things were easier, and would give a lot to have 5 minutes crystal clear question and answer time with God - then I think, I wouldn't want him to go. Sometimes I imagine him just sitting there and saying, "ok, ask away", and off I go.

My life has become pretty complicated. I try to remind myself that the rain falls on the just and the unjust. I live these days in that space where I don't like what God has allowed to happen, or what he appears to have done - but then trying to keep in mind that I actually have very little idea what is happening, and no idea what he's doing behind the scenes, and that he is real, good, and his word is true. (See above).

We do spend a lot of time talking.

Anyway - that's my response.

God bless
Canley


Sent from my iPhone using Tapatalk
word count: 318
---
Users browsing this forum: No registered users and 1 guest